Posted on February 06, 2015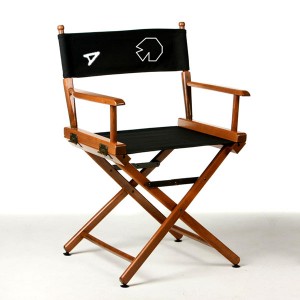 We were JUST wondering what's up with Hollywood's Asteroids movie, like two days ago.
It's been five and a half years since Universal Studios acquired the film rights to the game, and over two years since the last official word, when Jez Butterworth replaced Evan Spiliotopoulos, who replaced Matt Lopez, as writer.
Yesterday, The Hollywood Reporter reported that a NEW new new writer, F. Scott Frazier, has been brought on for rewrites.
It's like the game. They keep working away at the script, hammering out plot points, building scenes, giving and addressing notes, until all the big problems are made into smaller problems, and eventually they're left with a completed script, like the blank screen after shooting all the asteroids. And then, boom, the screen is filled with even more asteroids and they have to start all over again.
The producers must have passed 10,000 points to earn that fourth writer.
Posted on August 19, 2013
Extremely Decent beats Hollywood to the punch.
Posted on November 16, 2012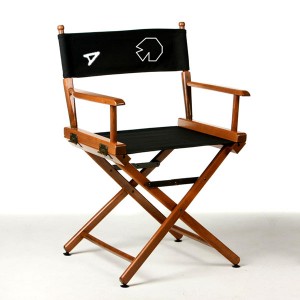 Jez Butterworth has been brought on to rewrite Universal's film adaptation of Asteroids.
This news comes one year after Evan Spiliotopoulos succeeded Matt Lopez as scribe. Will Butterworth be able to finally boil the game's complex story down to a screen-worthy script?
Lorenzo di Bonaventura is producing.
Read previous posts about the Asteroids movie here.
Read the recent Variety article here.
[Update] The AV Club has a good write-up here. Harold Pinter was Butterworth's mentor. If only di Bonaventura decided to make an art film…
Posted on November 12, 2011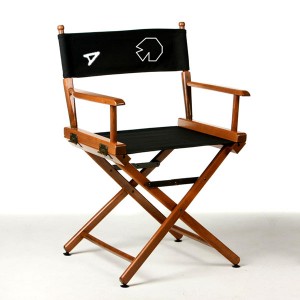 After two years in development at Universal Studios, the Atari Asteroids movie has a new writer: Evan Spilotopoulos. He recently worked on next summer's Snow White and the Huntsman (watch the first trailer here), and past credits include a number of Disney animated sequels and prequels.
Read the Hollywood Reporter story here
For more about the Asteroids movie: www.atariasteroids.net/archives/tag/film
Posted on September 15, 2011
The folks at Collider.com interviewed Roland Emmerich at the Toronto Film Festival the other day, and learned that he's passed on directing the film adaptation of our beloved game.
It was reported several months ago that the king of apocalyptic blockbusters (Independence Day, The Day After Tomorrow, 2012) had been offered the spot, but apparently he'll be shooting Singularity next, about the moment when the evolution in technology surpasses biology… and starts governing California. Clearly he underestimates the magnitude of a vector-based triangle shooting vector-based polygons. Anyway, we hope someone of equal cinematic genius (for real — we're fans) will eventually fill the spot.
Lorenzo di Bonaventura (Transformers 2, Imagine That, G.I. Joe) is producing the picture at Universal Studios, with Matt Lopez (Race to Witch Mountain and Bedtime Stories) as writer.  Read more here.
Read the Collider interview here.
New York Magazine's Vulture site just got the scoop that Roland Emmerich (Stargate, Independence Day, Godzilla, The Day After Tomorrow, 10,000 BC, 2012, Anonymous) has been offered director's spot on the upcoming Asteroids movie. Â This is the first major development news since it was first announced two years ago.
While Emmerich's films are hit-or-miss, we here at AtariAsteroids.net think he's a genius.  No one does ridiculous scenarios and go-for-it blockbusters better.  We'd hate for this film to be half-assed, and so far, things are looking good.  IMDb has the release date down as 2014.
Posted on August 07, 2010
Atari was one of the original video game leaders, although the company had all but disappeared during the last few decades. Â It was sold to various companies around the world, eventually ending up in France. Â However, starting around a year ago, we started seeing rumblings of a corporate rebirth. Â Licensing stepped up, with a Universal Studios film deal for Asteroids among the more news-worthy items.
Recently, Atari's website has been growing, offering both classic games for online play, plus the announcement of new initiatives, including the re-imagining of older titles (again, Asteroids). Â Then, with echoes of Steve Jobs's return to a floundering Apple, there came the news that Atari founder Nolan Bushnell was back on the board of directors.
The LA Times has just published a fairly comprehensive article detailing the past and future plans for the company. Â Read it here:
http://www.latimes.com/business/la-fi-ct-atari-20100803,0,3552511.story?track=rss
Universal Studios just won a 3-studio bidding war for the rights to Atari Asteroids. Lorenzo di Bonaventura (Transformers 2, Imagine That, G.I. Joe) is set to produce, with Matt Lopez (Race to Witch Mountain and Bedtime Stories) as writer.
Variety article — http://www.variety.com/article/VR1118005638.html?categoryid=1079&cs=1&query=atari+asteroids
di Bonaventura says:
"When I was called about the property – I was called because of what I'd done with 'Transformers' and 'G.I. Joe.' Atari reached out to me and said, 'We have Asteroids,' and I had an immediate reaction 'Yes.' The reason was not because playing the game, we thought somehow that game could be translated into a movie, it can't. The word 'Asteroids' connotates a large-scale experience, so the challenge, which was great, was 'Okay, so how do you get a mythology that will support that?" We really went after a mythology on the level of 'Star Wars' and we'll see if we succeeded or not but it's not a simple thing of the asteroids are going to hit the earth. We never come to earth. The entire movie takes place in the asteroid field. We do some homages to the game for sure, but I like the sense of scale."
[UPDATE]
Variety article "Videogame companies set-up studio pics," citing Asteroids:
http://www.variety.com/article/VR1118010994.html?cs=1&query=atari+asteroids
Wired's idea of what the script will look like:
http://www.wired.com/gamelife/2009/07/asteroids-movie/