Asteroids Player Profile: Eddie Izzard
Posted on January 1, 2016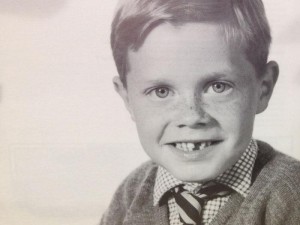 It turns out that Eddie Izzard's all-time favourite computer game is Asteroids.
He recently told The Guardian, "I was king of Asteroids back in the day. I'd play one game for an hour-and-half and get scores of over a million."
He described his experience to Chris Hardwick (also an Asteroids fan) on The Nerdist podcast in 2014:
"It was so odd, because I was… at first year at university, and the people– I would go to the next door halls of residence, where I wasn't known at all. Not that I was very well known in my hall of residence. And I would get on the machine, and people would talk about me as if I wasn't there, 'cause they thought I was part of the machine. Like I'd become part of the machine. They'd kind of go, 'God, it's really weird. Yeah, that's all he does… Look at the number of space ships.' And they were sitting right next to me doing that, and I just thought, this is weird." (Nerdist podcast #513 at 1:09:22).
But wait, there's more! The comedian, marathon runner, and future mayor of London, also has a real asteroid named after him: 2002 RY237 is now officially 196000 Izzard. Visit JPL's database for details.
Tags: Atari Asteroids, Eddie Izzard, JPL, Nerdist
Categories: Misc, Real Asteroids
---
Leave a Reply