Thrust Vector Gets Our Thumbs Up
Posted on April 4, 2016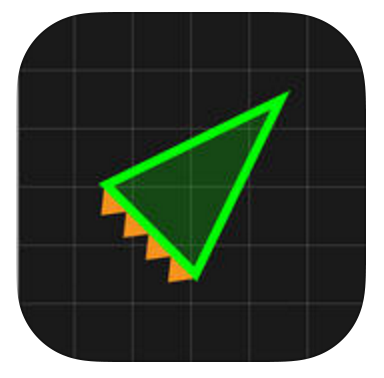 We're all about one game here at AtariAsteroids.net, and one game only.
The sequels and clones all stray from perfection, because with Asteroids, the more you add, the more you lose. It's not about being flashy and destroying asteroids… it's about something that's supremely simple in design, yet complex in performance.
Michael Lazer-Walker's Thrust Vector for iOS actually isn't an Asteroids clone, aside from the fact that you're a triangle navigating asteroids, and it has the words "thrust" and "vector" in the title. But it gets our hearty approval because it only has one button (which beats Asteroids by four), is super simple to understand, but is surprisingly hard to master.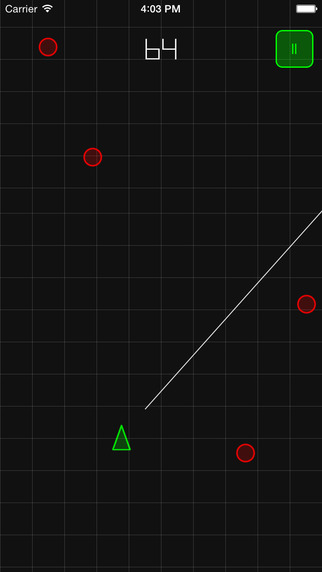 It's an infinite runner game, so you're constantly scrolling forward, with asteroids in your path. A line sweeps back and forth from the ship, and touching the screen thrusts you forward along that vector. You try not to crash into the asteroids.
And like Atari Asteroids, you don't play to win… you play to survive.
What's more, it turns out that Lazer-Walker has some other excellent creations, including another one-button game where you're a telegraph operator (makes me think of the classic leaf-switch button on an Asteroids machine), and Hello, Operator!, which uses a vintage telephone switchboard. This doesn't really have much to do with Asteroids, but it's cool.
Check out Thrust Vector at the Apple App Store, and Michael Lazer-Walker's website.
---
Leave a Reply